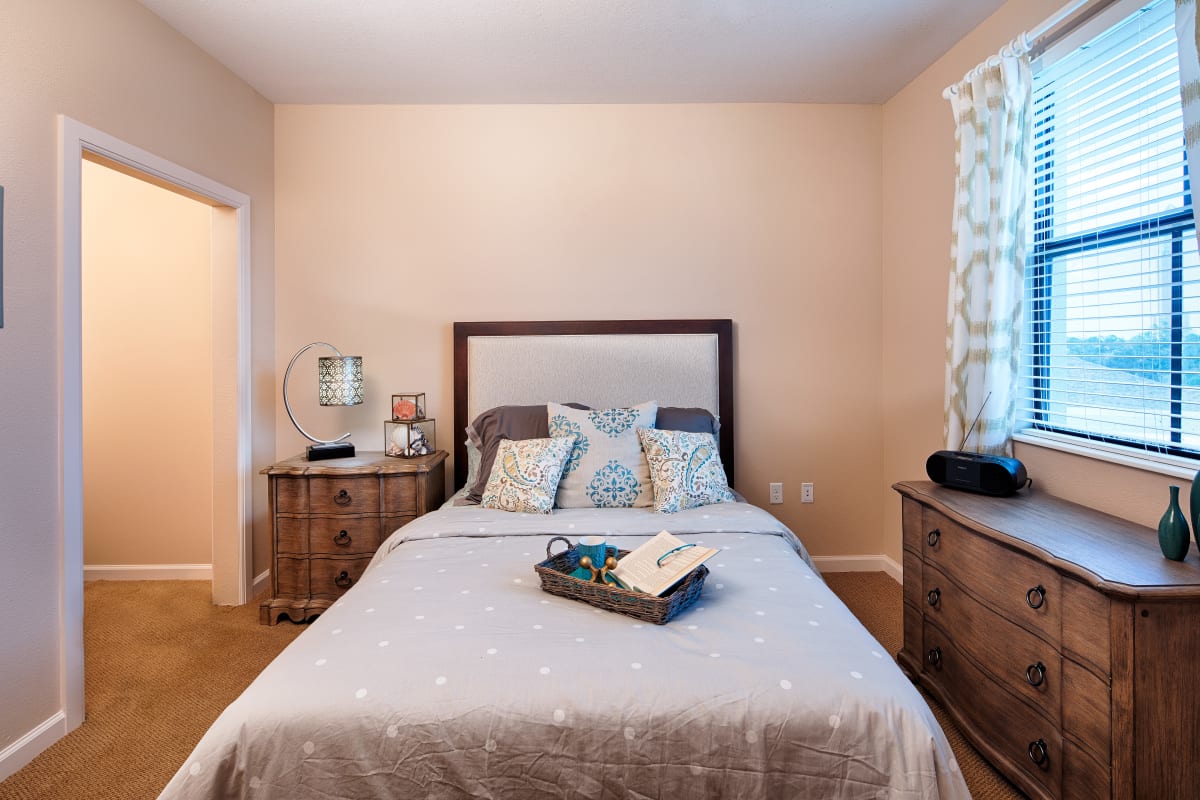 An Independent Lifestyle With The Help You Need
At The Fountains of Hope, you'll find an engaging senior living lifestyle with tailored options in order to learn, grow and enjoy each and every day. With our month-to-month rental structure and no up-front entry fee, residents of our assisted living community and their loved ones can approach each new day with fewer concerns about the future.
Each assisted living neighborhood features a centrally located living room with a welcoming fireplace and large flat-screen television – offering a comfortable area to visit with new friends and spend time with neighbors and staff. Bringing together all of the physical, mental, social and spiritual elements shown to promote overall wellness, our person-centered holistic program, Masterful Moments™, helps residents of our assisted living community thrive as individuals and lead healthier, happier lives.